Commercial paving is a competitive market for all paving contractors.  Beiler Brothers Asphalt paves commercial projects in Westmoreland County and beyond. We can do commercial paving because much of our paving experience was with commercial clients in Lancaster, PA from 1965- 2012.  All four owners have extensive experience in commercial paving.  When we chose to move from Lancaster to Greensburg in June of 2013, we entered the residential paving market.  We have quickly expanded to meet the needs of commercial clients.  In 2016 we did a large 1100 ton project for a church in New Stanton, PA and in November we did a 2000 ton project for a new motel in Cranberry, PA.  We have also done some state jobs and are thinking that market will expand in 2017.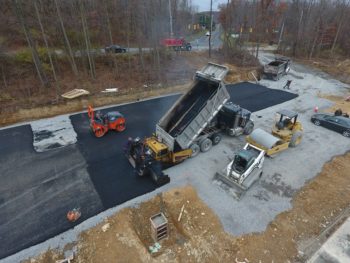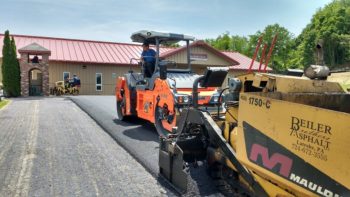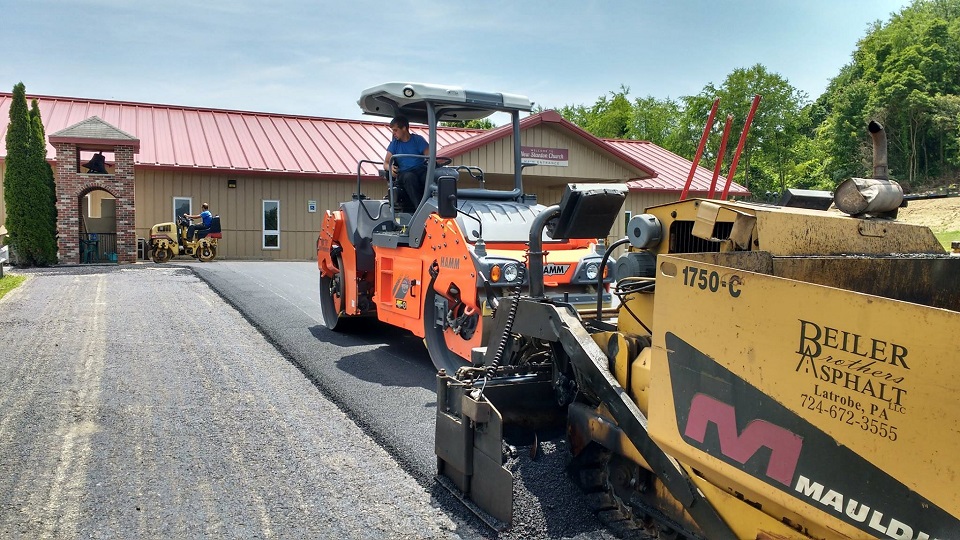 Here are some reasons you should consider hiring us.
    -60 combined years of asphalt paving experience.
    -Heavy duty screed on our paver.
    -We order the asphalt that fits our customers needs best.
     -Efficient equipment and low labor costs.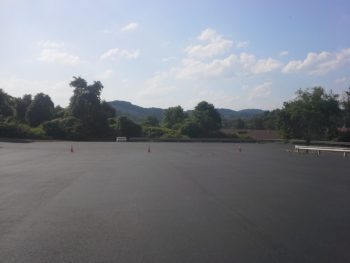 Beiler Brothers Asphalt is equipped to meet the paving needs of clients who have parking lots of any size.  We primarily enjoy the challenges of resurfacing projects since it is much more meticulous work.  To be helpful to our clients, here are some things to consider when hiring a contractor.   Hire someone who knows their industry well.  Think about the equipment the contractor will use to complete the job.  Will the contractor be efficient when it comes to equipment operation and labor costs?
At Beiler Brothers Asphalt, we know our industry well and have more paving experience than many older crews.  The four owners have 60 combined years of paving experience. Lloyd has been paving for 40 years and has seen about 1 million tons of blacktop being laid.  We also make sure that each customer gets the asphalt product suited to their needs.  The paving products vary widely in modern times. Many plants are mixing 30% RAP(recycled asphalt products) into their new asphalt.  Some are selling mix that has all new aggregate.  Prices in asphalt vary from $39-$68 per ton and can significantly influence the cost of the job.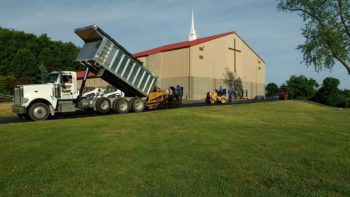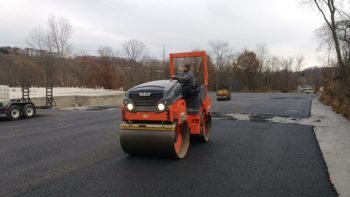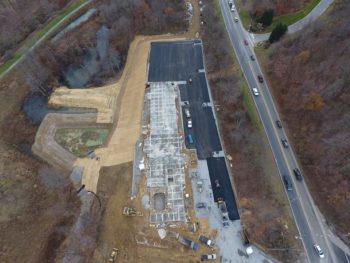 Hire a contractor who has a paver with a heavy duty screed, has the proper excavating equipment, and can transport the material to the job inexpensively.  We solve all these problems with 3 tri-axle dump trucks to transport material, a heavy duty paver screed that most of our competitors do not have, and a large bobcat for digging extensively.  The screed is what compacts the asphalt and gives a smooth mat before it is compacted by the roller.  Road pavers have heavy screeds and get significant compaction before the roller compacts the asphalt.  A 1% decrease in air voids when the asphalt is compacted increases the life of the asphalt by 10%.  A heavy screed also lays a more even mat and reduces the need for seal coating in later years.