About Beiler Brothers Asphalt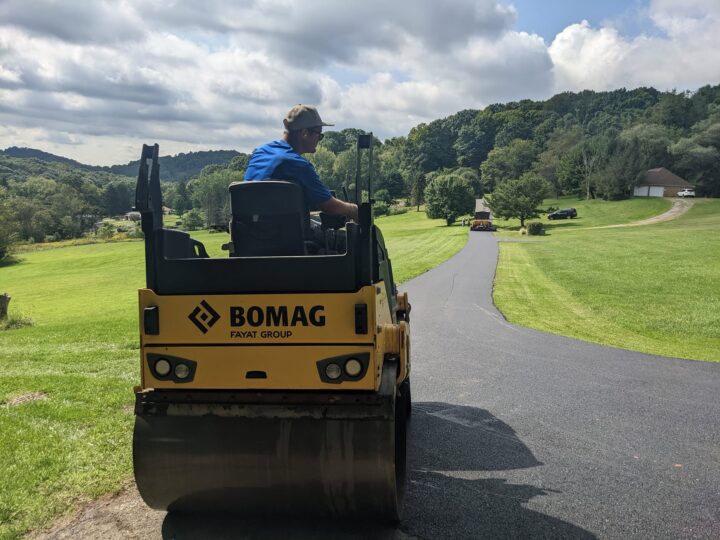 Alvin Beiler initially started Beiler Paving of Ronks, PA in 1965, which all of us owners were part of for many years prior to branching out into Westmoreland county and starting Beiler Brothers Asphalt in 2013. We offer quality work with the experience and expertise to do the job right the first time.
We do state projects, municipal streets, and large parking lots, as well as many residential driveways.
We could not be happier with the experience of working with Beiler Brothers. Quick and accurate quote, fast and professional installation, and the best price we were quoted, and included… read more

Kathleen Orin
April 13, 2023

Outstanding customer service. Exceptional attention to detail. Prompt, and very courteous. We are still getting complements from the neighbors on how nice our driveway turned out! … read more

Ed Burns
August 13, 2017

Bieler Brothers have my highest recommendation. Very easy to work with and their work is first rate. The job was done faster than I could have imagined mostly because they… read more

John Davies
August 13, 2019

The Beiler Brothers did a great job! As soon as we were able to get passed all the rain delays they came out and prepared my driveway and pad with… read more

Tim Wagner
August 13, 2017

This is a bit delayed but felt compelled to leave a review after my husband and I were recently talking about all the work we have gotten done to our… read more

Lindsay L
April 13, 2023

We had our driveway done last month. We are very satisfied with the work they did. We went from a gravel driveway to asphalt. Jaimien was very helpful and answered… read more

Ryan Mulvehill
August 13, 2016

just completed the grading and foundation work for a driveway rebuild on a hill incredibly reliable versus just about every other contractor I've dealt with around PGH got… read more

Amanda U
August 13, 2019

The Beiler Bros did an amazing job on our very steep (reaches 23% grade!) driveway, and for a decent amount less than other pavers quoted. They are probably the most… read more

Rob Walsh
August 13, 2020

Beiler Brothers Asphalt did an incredible job on our driveway. They were very easy to get along with and made sure we were happy with the work before they left.… read more

Jen Dzvonik
August 13, 2018
Get Beiler Brothers to work with you on your next asphalt paving project. We're confident you will be impressed by our expertise, experience, and commitment to quality work.