Very easy to work with
Beiler Brothers repaved a parking lot for us. They cleaned the lot, repaired bad spots and ground the edges. One part of the lot needed a base coat and a finish coat. The other part of the lot only needed a finish coat.

This is the third time Beiler Brothers has done work for us. Last year they seal-coated two parking lots for us and did a great job. This time we needed a lot repaved. Jamien is very easy to work with. He is courteous and totally understands all aspect of his job. That is because he is right there doing the paving.
Hard-working and honest family business
They came early to prepare the lot, which was fine with us. We had several drainage issues which they addressed. Our solution to the first problem was to put a curb around a drain so the water would be directed to the drain. Jamien solved the second problem to divert water away from a porch. They did an excellent job and certainly know what they are doing. They are a very hard-working and honest family. We would definitely use them again.
Very satisfied with their work and customer service
We had our driveway done last month. We are very satisfied with the work they did. We went from a gravel driveway to asphalt. Jamien was very helpful and answered all my questions and I had a lot. They were always easy to get a hold of and always responded to emails quickly. The quality of their work was great. The pricing was also very good. It can be hard to get a hold of contractors after the work is complete and you've already paid. That was not the case here. I had to ask them something a few weeks after the driveway was finished and they got right back to me. Overall I am very happy with their work and customer service. I would recommend Beiler Brothers Asphalt to anyone.
If you are looking to have asphalt work done, look no further…
These guys were amazing to work with. Very responsive, prompt, polite, and the job they did was amazing. I can not recommend them enough—if you are looking to have asphalt work done, look no further. Jamien answered all my questions via email and phone, and they did what they said they were going to do, right on time. The driveway looks amazing. Thanks, guys!
Get Beiler Brothers to work with you on your next asphalt paving project. We're confident you will be impressed by our expertise, experience, and commitment to quality work.
Recent Projects by Beiler Brothers Asphalt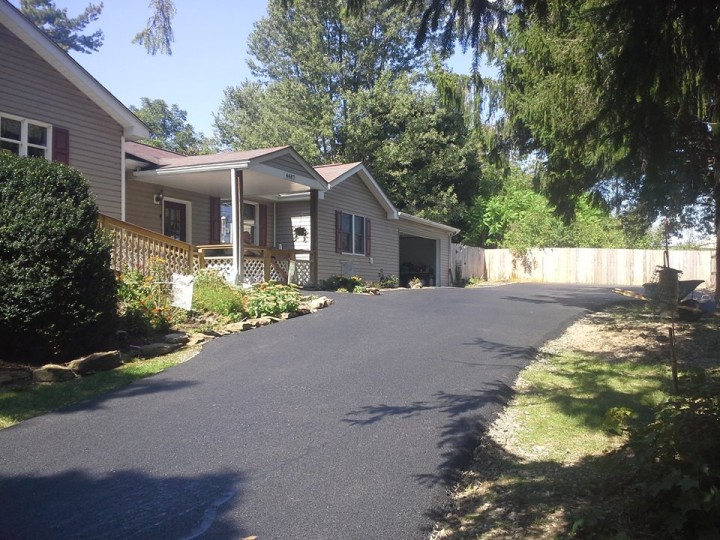 Residential Paving Projects Greensburg, PA
Based locally in nearby Latrobe, PA, Beiler Brothers Asphalt provides residential and commercial asphalt blacktop services to the Greensburg, PA, area. If you are looking for an affordable and trustworthy asphalt paving contractor, contact us today!